Sarah Kilany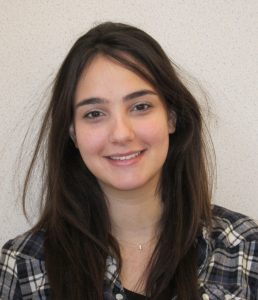 Sarah Kilany was the Spring 2012 Atkin Fellow at ICSR. 
Whilst at ICSR Sarah examined the current status of Palestinian refugees in Lebanon, to read her paper please click here.
Sarah holds an MA degree from Webster Graduate School-London in International Non-Governmental Organisations and a BA from the Lebanese American University-Beirut in Political Science International Affairs. She has been involved in civil society work in Lebanon, particularly with a community centre in Fanar, Lebanon Voix de la Femme Libanaise. She assisted in the development of a youth centre created for young people in the area to have a safe haven. She also helped organise and coordinate awareness sessions such as family planning, household violence protection, child education and vocational training sessions for the women of the area.
Sarah has monitored national and regional elections under the auspices of the Lebanese Association for Democratic Elections LADE in 2010. In 2008, she received training in the International Organizations and Cultural Affairs, at the Directorate of the Ministry of Foreign Affairs.
Sarah currently works at a local NGO in Beirut – Himaya on research and development.