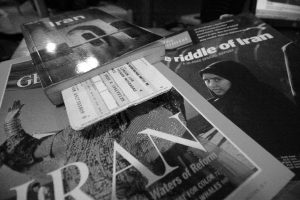 Amir Peretz says Israel is running out of time. And the veteran politician — who was elected mayor of Sderot at age 31, then headed the Histadrut (Israel's organization of trade unions), led the Labor Party, and served as defense minister (under prime minister Ehud Olmert) — is emphatically not talking about a military strike on Iran.
He's talking about negotiating a two-state solution with the Palestinians. "In two years, we will not be able to do what we can do today," he told the Times of Israel in an extensive interview this week.
The Arab League endorsement of a two-state solution and even the victory of the Muslim Brotherhood in Egypt have presented Israel with unique opportunities, Peretz says, opportunities which Prime Minister Benjamin Netanyahu is in the process of squandering.