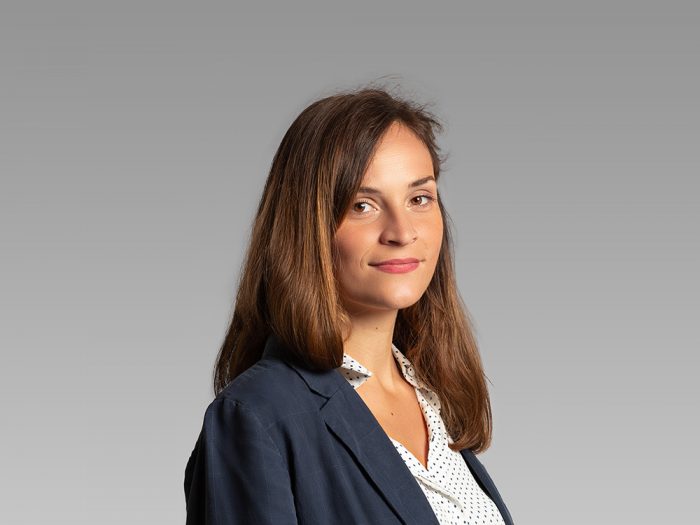 Senior Research Fellow
Dr. Dounia Mahlouly is a Senior Research Associate at ICSR working in partnership with VOX-Pol Network of Excellence. Her research focuses on jihadi groups' online communication strategy and explores the relationship between the different communication channels used for propaganda and the type of ideological message they convey. She completed her PhD in sociology at the University of Glasgow, where she has been teaching "Introduction to Online Research Methods". Her thesis investigated the role of social media campaigning in the Tunisian and Egyptian post-revolutionary debates, examining how participative media progressively became an institutional form of campaigning tool for the leading political groups competing for power after the 2011 uprisings. She conducted an ethnographic fieldwork in affiliation with the American University in Cairo and contributed to an ESRC cross-country research project co-funded by Google and hosted by the Adam Smith Research Foundation. Dounia is also a part-time research associate for the Open University, where she works as a regional expert for a study commissioned by the British Council and Goethe-Institut in Egypt.
Selected Publications:
Al Saud, A. and Mahlouly, D. (Forthcoming) Trump's Foreign Policy in the Middle East: Conspiratorialism in the Arab Media Sphere. In: Hoskins, A. and Happer, C. (eds.) Trump and the Media, London: Palgrave Macmillan.
Trevisan, F., Hoskins, A., Oates, S. & Mahlouly, D. (2018) The Google voter: search engines and elections in the new media ecology, Information, Communication & Society, 21:1, 111-128
Mahlouly, D. (2017) From connective action to transnational insurgency? VOX-Pol. September 6.
Mahlouly, D. (2017) Those you fear and those who capitalise on your fear. VOX-Pol. May 17.
Mahlouly, D. (2017) Exploring Transnationalism of jihad, Raisina Files, Volume 2: 58-66.
Mahlouly, D. (2016) 'Shura or Democracy: debating online over the 2012 constitutional debate in post-revolutionary Egypt', 2016 ComSymbol conference proceedings, Editions Iarsic.
Mahlouly, D. (2014), Rational Criticism, Ideological Sustainability and Intellectual Leadership in the Digital Public Sphere, International Journal of E-Politics, 5(1): 78-90
Mahlouly, D. (2013), Rethinking the Public Sphere in a Digital Environment: Similarities between the Eighteenth and the Twenty-First Centuries, ESharp, 20(6) : 1-21
Mahlouly, D. (2014) Egypt and the Symptoms of a Global Revolution: Alternative Politics. Voter Ecology project. Internet Search and Elections in Established and Challenged Democracies. January 7.
Mahlouly, D. (2014) Context, context, context! Voter Ecology project. Internet Search and Elections in Established and Challenged Democracies. February 18.