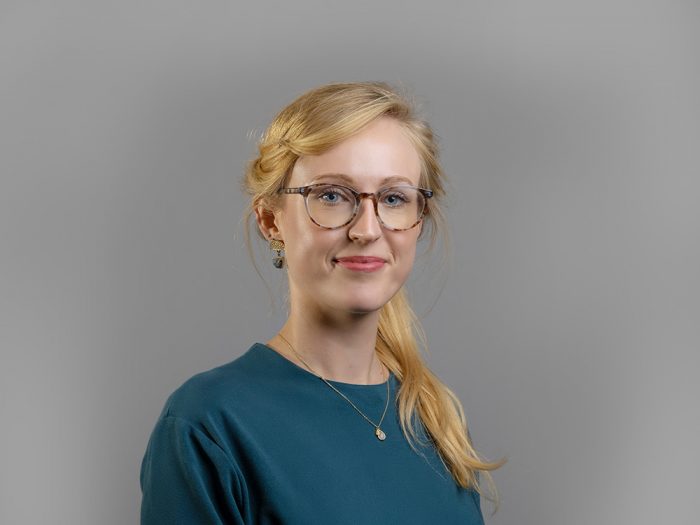 Research Fellow
Inga Kristina Trauthig is a Research Fellow at ICSR and a PhD candidate at the War Studies Department at King's College London. Her research focusses on the changing Islamist landscape in post-Qaddafi Libya and the legacies of the Qaddafi regime more generally.
Inga is also an Associate Fellow at the Institute for Strategic Dialogue, Member of the Standing Expert Committee Terrorism and Interior Security of the Konrad-Adenauer- Foundation, part of the extended board of Women and International Security in Germany and Fellow of the Atlantic Initiative. She has previously worked as a consultant in Berlin, as well as a research assistant at B'Tselem in Jerusalem and in the German Parliament.
She holds an MLitt in Middle East, Caucasus and Central Asian Security Studies from the University of St Andrews and attended the University of Wuerzburg and the University of Texas at Austin for her undergraduate studies. The German Academic Exchange Service, the German Academic Scholarship Foundation, the British Society for Middle Eastern Studies and the Conflict Research Society have supported her studies.
Publications:
ICSR Insight: 'Haftar's Calculus for Libya: What Happened, and What is Next?' (London: ICSR, 2019); available here.
'Ghosts of the Past: The Muslim Brotherhood and its Struggle for Legitimacy in post‑Qaddafi Libya' (London: ICSR, 2019); available here.
'Libyan Elections in 2018: A Potentially Ruinous Endeavour' (London: ICSR, 2018); available here.