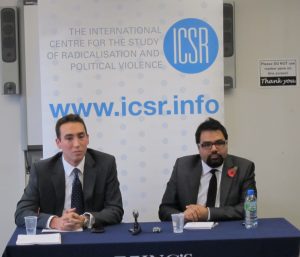 For the launch of his new paper, the latest in ICSR's series Developments in Radicalisation and Political Violence, Jonathan Bronitsky presented his conclusions on the impact of the Bosnian conflict on the Muslim community in the UK in the 1990s.
Bronitsky argued that the failure of Western governments to intervene during the massacre of Bosnian Muslims caused many British Muslims to question their own security and place within Europe. It also shows how the Bosnian crisis became an important plank in the narrative put forward by a number of Islamist groups. Through this case study, Bronitsky offers a more sophisticated understanding of the relationship between foreign policy and radicalisation.
If you missed this paper launch, then please click here for a full audio.