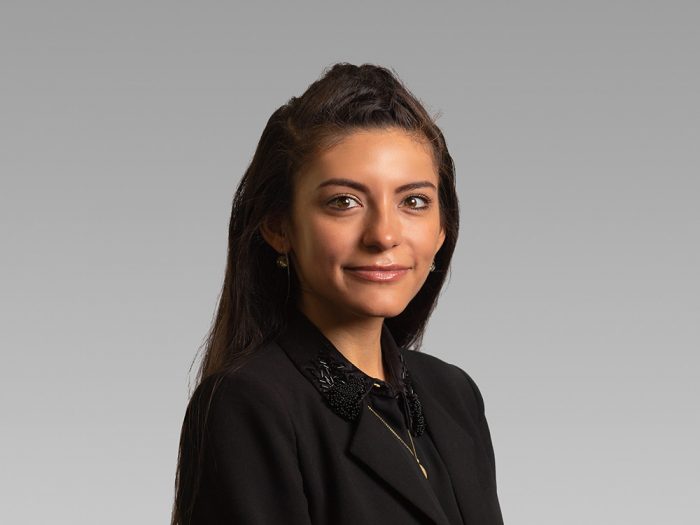 Research Fellow
Having been based alternately in Berlin and Tunis, Inna Rudolf has been representing the BMW Foundation Herbert Quandt across the Middle East and North Africa region. In this capacity she has been seconded to the role of Research Director for the Maghreb Economic Forum, a think-and-do tank founded in 2011 to support further Maghreb integration and facilitate an informed public debate.
She completed her master's degree in political science and Islamic studies in 2012 at the University of Heidelberg, specializing in International Conflict Research and Political Islam. Her areas of expertise are peace building, conflict resolution, and international security with a special focus on the processes of political transformation and transition in the Middle East. During her studies, she headed the regional group on "Conflicts in the Middle East and Maghreb" at the Heidelberg Institute for International Conflict Research.
She has lived in Libya, Yemen, Egypt, and Palestine. In her current research she is concentrating on subnationalism trends and the role of Islamist non-state actors in Iraq.
Her interest in the ideological moderation of Islamist movements was sparked by an internship in the Jerusalem office of the Friedrich Naumann Foundation, during which she conducted field interviews with Hamas members of the PA parliament in the West Bank. She also serves as an advisory board member for the Candid Foundation and contributes occasionally for Zenith Magazine on political, social and cultural challenges facing Muslim communities north and south of the Mediterranean.
Publications:
'From Battlefield to Ballot Box: Contextualising the Rise and Evolution of Iraq's Popular Mobilisation Units' (London: ICSR, 2018); available here.