By Ruba Ali Al-Hassani
Introduction
While many observers claim that Iraq's Tishreen protest movement has been coerced into silence, I believe it maintains mobilisation momentum beyond street demonstrations. This is because the movement roots itself in storytelling; as a result, its relived memories of mass protests continue to motivate a collective consciousness.
Storytelling as a Tool
Storytelling helps to transform lived experience into meaning through the recounting of narrative via verbal and/or physical enactment and its reception by an engaged listener or audience. Therefore, storytelling is inherently a sociocultural process where people engage with the narrated story. Specific to time and place, this process also produces discourses in which people come to understand themselves. This subjectivity is central to storytelling; voice is always present. Storytellers engage in reflexive narration while provoking reflexivity in their engaged audience. Through this process, we construct our identities, find purpose and reimagine the past. Storytelling is a means to relay personal and collective experiences and collective aspirations, and to work towards them. For it to be utilitarian, instructive and a catalyst for change, storytelling must be intimately connected with and directly accessible to audiences and tap into their emotions. During protest movements, which are cauldrons of emotion at the boil, storytelling is a powerful tool to rouse solidarity and challenge the status quo.
Against the backdrop of asymmetric power relations, storytelling both generates positive relationships within communities and intensifies social cleavages, perpetuating divisive rhetoric and systemic violence. By distinguishing between destructive and constructive storytelling, we can delineate narratives that provoke and warrant acts of resistance. According to Jessica Senehi, constructive storytelling "is inclusive and fosters collaborative power and mutual recognition; creates opportunities for openness, dialogue, and insight; a means to bring issues to consciousness; and a means of resistance". In contrast, destructive storytelling is "associated with coercive power ('power over' rather than 'power with'), exclusionary practices, a lack of mutual recognition, dishonesty, and a lack of awareness. It's a form of storytelling which sustains mistrust and denial." Destructive storytelling arises when people break between the ideal and real in the erasure and/or whitewashing of stories. Distinguishing between destructive and constructive storytelling recognises coercive power versus shared power, dehumanization versus mutual recognition, dishonesty and unawareness versus honesty and a critical consciousness, and resistance and agency versus passivity and hopelessness. Iraq's Tishreen movement has been a site of such dynamics, where citizens with agency use storytelling as a tool of resistance.
Tishreen: The Story
In October 2019, Iraq's Tishreen movement (October in Arabic is 'Tishreen') emerged as a spring of collective consciousness. In the most expansive protests in Iraq's recent history, Iraqis demonstrated for their rights and self-agency, which have been denied for decades. Thousands of protesters filled public squares and blocked roads in several cities. They gathered in places such as Baghdad's Tahrir Square and Nasiriyah's Habbouby Square where monuments tell stories of the country's rebellious past against colonialism. Joined by academics, professional unions and guilds, the protesters shared stories of collective fury towards a corrupt, undemocratic and that institutionalises ethno-sectarian discrimination under the guise of representation. Through chants, poetry, music and art, the protesters shared their stories of alienation from a system that also alienates them from each other through sectarian policies and violence. Recognising that unfair elections recycle the same political players, they proposed demands that included the resignation of government, a redrafting of electoral law, the repeal of elitist, exclusive policies, the dissolution of parliament and early elections. Bringing together people from varied ages and socioeconomic groups, protests gave Iraqis a newfound sense of unity and solidarity. Post-secondary students provided the backbone for the movement. Women were prominently involved. The most widespread slogans in Iraq and the diaspora were نازل_آخذ_حقّي ("I'm taking back my rights") andنريد_وطن  ("We want a homeland").
Feeling threatened, political parties and paramilitaries attempted to divide protesters by embedding armed undercover agents in protests who would kill security forces and/or protesters to incite violence. Besides live ammunition and rubber bullets, state forces fired tear gas canisters directly at protesters, killing many. Gruesome videos of dead protesters with tear gas grenades embedded in their skulls circulated on the Internet. Within months, riot police and paramilitary snipers killed over seven hundred protesters and injured over twenty-thousand, permanently handicapping dozens. Numbers have continued to rise since and, as of March 2021, some 1,035 protesters were reported killed and 26,300 injured. In the Kurdish Region of Iraq, Kurdish security forces killed at least six protesters and arrested 400 in December 2020. The government and paramilitaries weaponised enforced disappearances to weaken protesters, activists and journalists. An estimated 7,663 people have gone missing in the past three years. Besides physical violence, symbolic violence and hate speech have been common. State and non-state actors waged a psychological war involving sound-flash bombs to terrorise protesters and a social media war with character assassinations to silence them. Engaging in destructive storytelling, Iran-backed paramilitaries created Telegram channels and hashtag factories to attack activists and protesters, labelling them as "jokers" and falsely accusing them of being foreign agents. Vicious and persistent hate speech campaigns targeted Iraqi activists both online and offline, aiming to delegitimise them and the movement and to incite assassinations. Meanwhile, the government enforced Internet blackouts to silence protesters who grew more resourceful and persistent. Radios placed in public squares warned those participating in sit-ins of armed threats. Activists in the Kurdish Region unaffected by the blackout worked to fill the information gap and reported human rights violations. Despite and because of the consistent attempts to silence them, Iraqis want to be heard and seen.
The paramilitaries created a culture of fear. Coupled with the impact of  the coronavirus pandemic, the protest movement was forced to a halt, with many observers claiming the Tishreen movement was crushed. However, the movement remains alive in the collective consciousness of Iraqis and through other forms of .
Memory & Continued Mobilisation
Realising the lengths to which the government and paramilitaries will go to promote fear and silence protesters' narratives, activists see the power of their storytelling. As Iraqis in the country and in the diaspora continue to discuss online their memories from the protests' early days, these stories help to maintain the movement's momentum. Social media outlets emerging from the movement have kept the protest alive through commemorations of important dates, events and persons. In particular, fallen protesters are celebrated on the anniversaries of their murders and massacres at Nasiriyah's Zeitoun Bridge, Baghdad's Sinak Square and Najaf's Sadrain Square are commemorated. With the revisiting of these stories, calls for accountability continue and several campaigns have emerged. With hashtags and slogans asking #من_قتلني؟ ("Who killed me?"), Iraqis demand transparent investigations and prosecutions of those responsible for assassinations. #End_Impunity is a hashtag that has developed into an organisation that launches targeted campaigns against corrupt officials and members of security forces responsible for violence against civilians. Online awareness campaigns challenge unjust draft laws, such as the Combatting Cybercrimes Bill, The Freedom of Assembly and Peaceful Demonstrations Bill and dangerous proposed amendments to the Personal Status Law. انقذوا_الأيزيديات_المختطفات# ("Save Kidnapped Yazidi Women") connects the cause to the wider Tishreen movement and blames state institutions for failing to respond to Islamic State's attempted genocide and the sexual slavery of Yazidi women. Activists recognise the direct connection between memory, storytelling and activism to keep the movement alive in public consciousness. This is notable in the explosion of the Iraq arts scene. Murals at Tahrir Square and elsewhere remind the public not only of mass political protests but also of the potential for further grassroots mobilisation and self-expression.
Conclusion
Storytelling in Iraq's Tishreen movement reminds us that memory, both an outcome and part of storytelling, is an indirect expansion of power. It helps to reclaim identities, histories and resistance movements. Owning the narrative around the protests has maintained the Tishreen movement's momentum through other forms of other grassroots mobilisation. State institutions and paramilitaries' attempts to erase collective memory will fail, as resilient and determined youth now believe in the power of public pressure and taunt them with defiance: إنت منو؟ ("who are you?").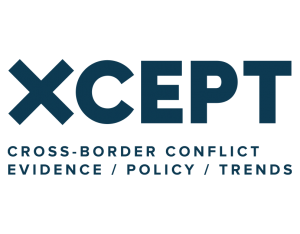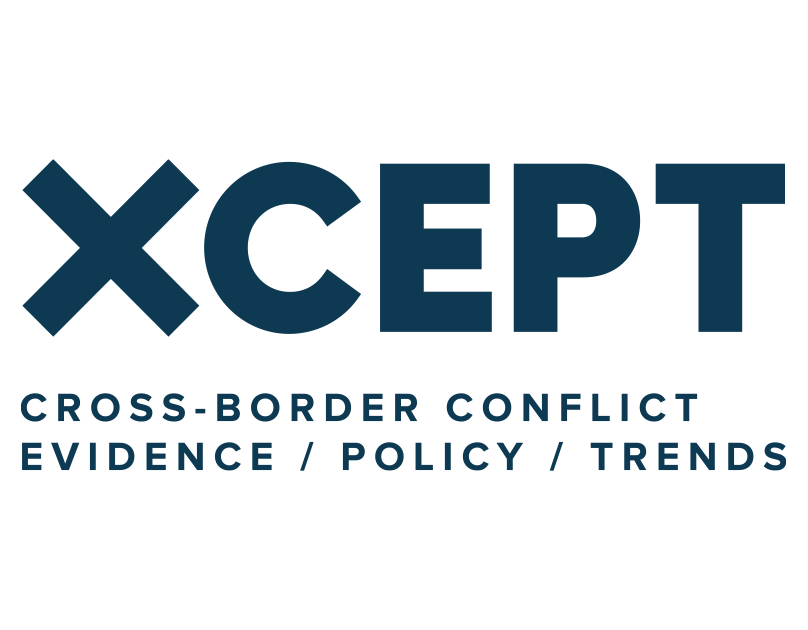 This publication was produced as part of the XCEPT programme, a programme funded by UK Aid from the UK government. The views expressed do not necessarily reflect the UK government's official policies.